GSH Financial Aid Assistance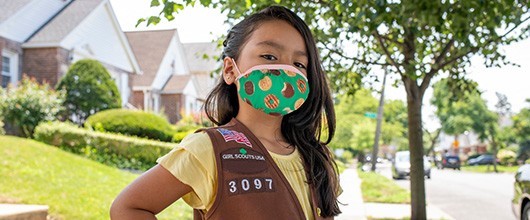 At Girl Scouts, we build girls of courage, confidence, and character, who make the world a better place. Girl Scouts of Hawai`i is committed to helping all girls participate in Girl Scouting regardless of their family's income.
Due to our current state with Covid-19, we know that many families are facing financial issues and are in need of support. Girl Scouts of Hawai`i is offering scholarships to families that have been affected by the pandemic.
Financial Assistance Procedure
If you are a renewing Girl Scout, please check with your Troop Leader first, for potential Financial Assistance.
If funds are NOT available from your troop, please submit the Girl Scouts of Hawai`i Financial Assistance Application below.
Eligibility
You can qualify for Financial Assistance from Girl Scouts of Hawai`i if you: 
Are a New or Renewing girl applying for Girl Scouts of Hawai`i  Membership Year 2022 (October 1, 2021 - September 30, 2022).
Qualify for state/federal financial assistance (i.e. free or reduced lunch, food stamps)
Your family has medical expenses, education expenses, disaster, family situation, and/or emotional need or extenuating circumstances.
After the financial assistance request has been reviewed, you will receive an email to inform you whether or not your request has been approved or denied. For any inquiries, please contact Customer Care or call us at 808-595-8400
Girl Scouts of Hawai`i Financial Assistance is brought to you by our generous donors.